The Monthly Security Report email presents you with an overview of your protection service with Malwarebytes Security & Antivirus version 4 each month. Reports are unique to each customer and are only available for Windows and Mac devices using a Malwarebytes Premium subscription.
Reports are sent from: noreply@e.malwarebytes.com
Devices & detections
The report lists active protected devices, unused licenses in your subscription, and total threats detected on your devices from scans. This also keeps you updated with features and tips on how to protect your devices from cyber attacks.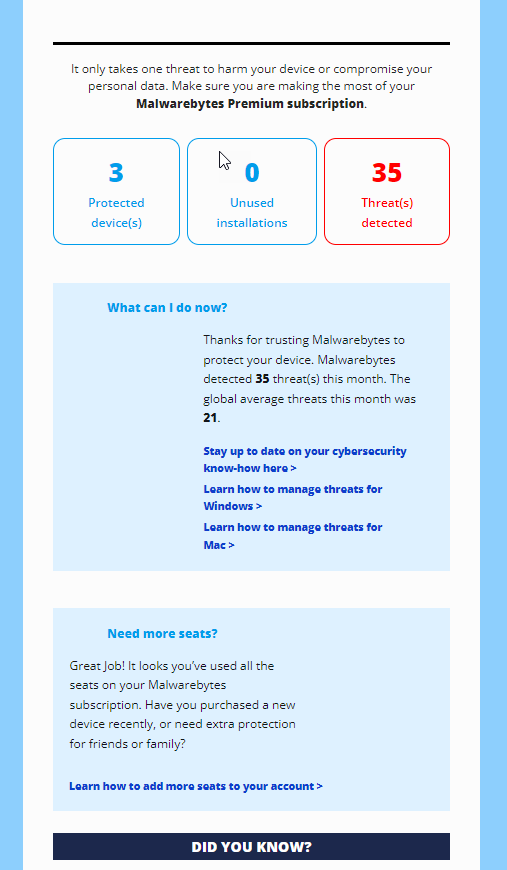 To view detection details, you must go to Malwarebytes Security & Antivirus on the device. For instructions: