Malwarebytes Premium for Android version 3 automatically performs database updates periodically. If using the Malwarebytes Free version, you must manually check for database updates to ensure your protection definitions are current. On the Dashboard, the Database Version area displays it's current status.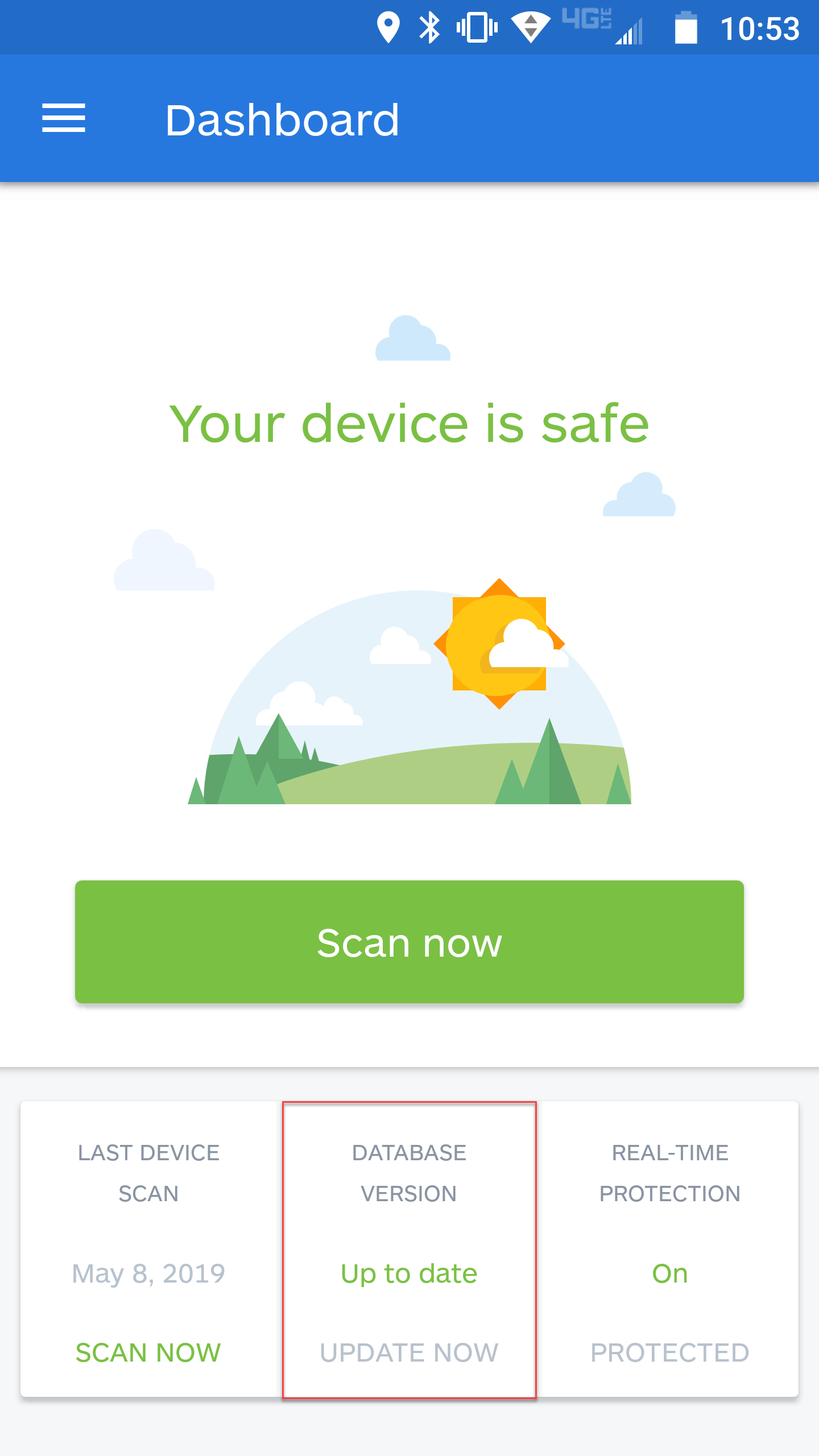 To manually update your database, follow the instructions below.
Manually check for database updates
Open Malwarebytes on your Android device.
Tap the Menu icon in the upper left-hand corner.

Tap Settings.

Tap Other.

Tap Force update.

Malwarebytes database updates to the current Database Version.