The Account tab in Malwarebytes for Windows allows you to view information related to your device, Malwarebytes version, subscription, and a link to the My Account login web page. You can also deactivate or change your license key on this screen which is useful if you want to transfer a Malwarebytes Premium subscription to a different device. To view this screen, click the gear icon in the top-right corner of the Dashboard, then click the Account tab.
Users with an active Malwarebytes Premium subscription see license key and status information on the Account Details section.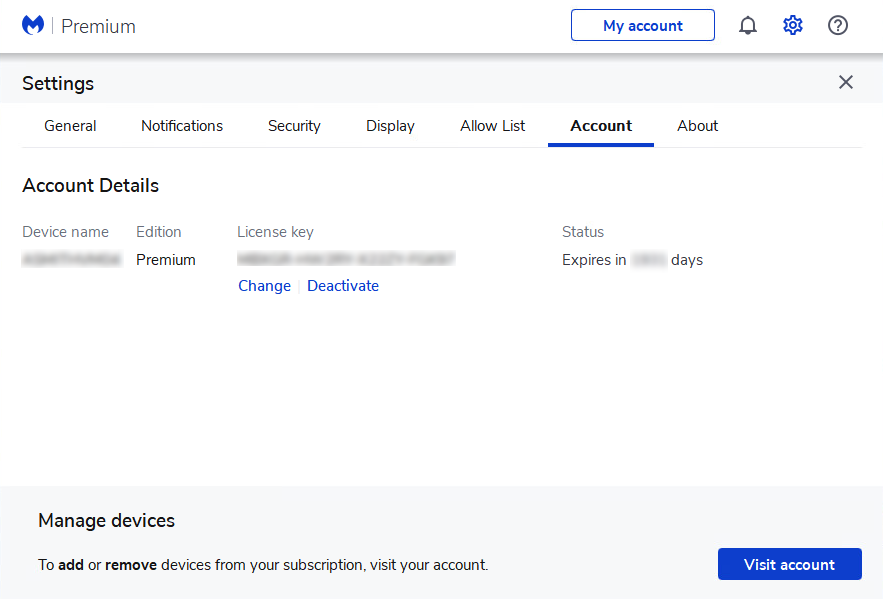 This screen shows the number of days remaining for your subscription, and also the Device name for your Windows computer. Under the License key, you can change your license key or deactivate a premium subscription or premium trial to revert the program to the free version.
Click Visit account to open the My Account login we page in your browser. In My Account, you can add or remove devices from your subscription, and manage payment options.
Return to the Malwarebytes for Windows guide v4