Once installed on your Chrome or Firefox Browser, Malwarebytes Browser Guard immediately begins to protect your online browsing experience from ads and trackers. The app is represented by the Malwarebytes logo in your browser's toolbar, on the right side of your search bar. The following screenshot shows a website which does not contain content blocked by Malwarebytes Browser Guard.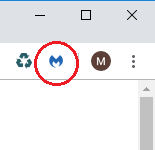 The following screenshot shows a website which contains content being blocked. You can see the number tick up in real time while on a website that contains ads and trackers.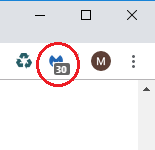 You can click the Malwarebytes logo in your browser's toolbar to expand the Malwarebytes Browser Guard screen and learn more about the blocked items. If the Malwarebytes logo is grayed out, then the app is not active. You can activate it by going to the Settings screen on the app. Open Malwarebytes Browser Guard to see the Current website screen.
Current website screen
The first screen you will see when opening Malwarebytes Browser Guard is the Current website screen. This displays the number of ads, trackers, and malicious code blocked by the app on the website you are currently browsing.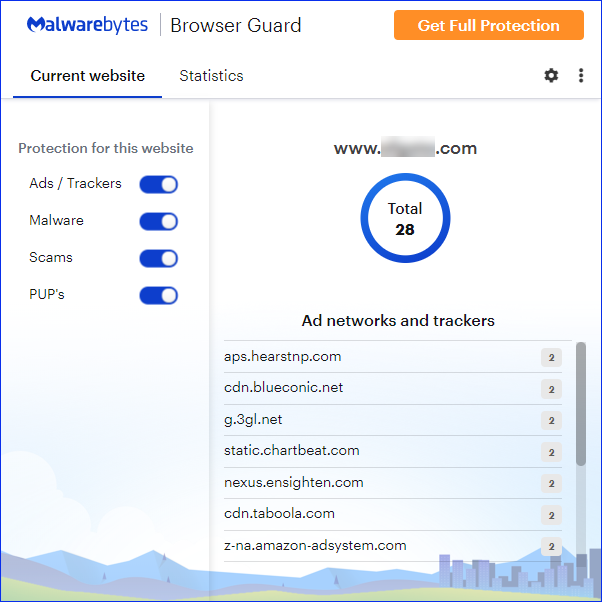 Protection features for the current website are also displayed. You can toggle these protections on and off. Disabling any of the protection features may limit your browsing security. Only toggle off protections for websites that you know are trusted. These protections are:
Ads / Trackers
Malware
Scams
PUP's
Next to the Current website screen you can click Statistics to view details of Malwarebytes Browser Guard blocks across all websites.
Statistics screen
The Statistics screen displays Malwarebytes Browser Guard activity at a glance. When you first click on Statistics, the screen displays the number of Ads/Trackers blocked during the last 30 Days. Click any large box at the bottom of the Statistics screen to view blocks for the categories Malware, Scams, and PUPs.
Note: The Statistics screen is not available in Malwarebytes Browser Guard for Safari browser.
Click the drop-down menu above the graph to select a different time range. You can select:
Today
This Week
Two Weeks
30 Days
Return to the Malwarebytes Browser Guard guide.